News
9/06/2009
The final schedule of Media Forum screenings, lectures and events is published.
9/06/2009
The preliminary selection of works for the competition programme is finished. The list of twenty best works, according to the selection committee, has been published.
7/06/2009
Now you can see parts of video works from our programme's participants at Media Forum website.
18/05/2009
The final list of Jury 2009 is now announced.
12/05/2009
The information on the members of selection committee has been added.
10/05/2009
The admission of applications for this year competition programme is closed. The selection committee has set to work. The short-list is to be announced on June 10th.
MF Programme
The retrospective of Jesper Just (Denmark)
This danish videoartist doesn't attempt to demonstrate the seriousness of his art by pseudodocumentary or "non-professional" filming.
There is no trash, on the contrary, his films please the eye with the visual effects luxury, complex light work and considered music; the professional actors, sound directors, camera men, light designers are brought into play - everything associated with the expensive full-length production is present here. Nevertheless, the artist can't fool the viewers and critics with his sweet visual "trompe-d'oeils" - they compare atmospheric works by Jesper Just with the movies of Visconti, Fassbinder, Gus van Sant, and come to look at them to the Brooklyn museum or Tate Gallery.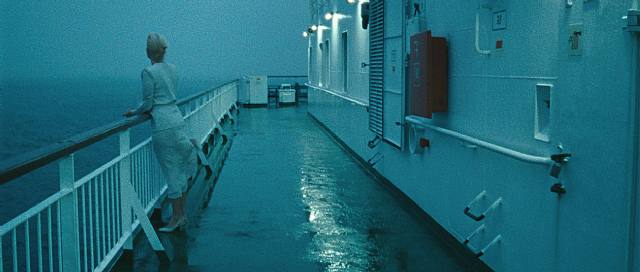 Jesper Just wors screening curator - Yulia Tikhonova.
Organized by:

The cultural and art centre "MediaArtLab"
MediaFest

The sites:

Cinema Centre at Krasnaya Presnya

Drouzhinnikovskaya, 15
Phone (499) 255-96-92,
(495) 605-73-06

"Hudozhestvenny" cinema

Arbatskaya sq., 14
Phone (495) 291-55-98

Sсhusev State Museum of Architecture (MUAR)

Vozdvizhenka, 5/25
Phone (495) 291-21-09

Garage Center for Contemporary Culture

Obraztsova, 19а
Phone (495) 645-05-20

Ravenscourt galleries

Gagarinskiy lane., 35
Phone (495) 221-22-18