News
9/06/2009
The final schedule of Media Forum screenings, lectures and events is published.
9/06/2009
The preliminary selection of works for the competition programme is finished. The list of twenty best works, according to the selection committee, has been published.
7/06/2009
Now you can see parts of video works from our programme's participants at Media Forum website.
18/05/2009
The final list of Jury 2009 is now announced.
12/05/2009
The information on the members of selection committee has been added.
10/05/2009
The admission of applications for this year competition programme is closed. The selection committee has set to work. The short-list is to be announced on June 10th.
MF 2008 Jury
Jesper Just (USA-Denmark)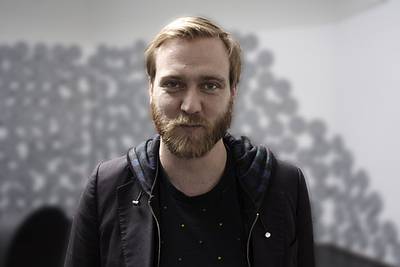 Jesper Just is a Danish artist, living and working in Copenhagen and New York, NY. From 1997 to 2003 he studied at the Royal Danish Academy of Fine Arts. Just works exclusively in film, shooting on a variety of film stock, including 8 mm, 16 mm and 35 mm. Works dating from 2003 and before were recorded in digital video. All later works are shot on film and then transferred to HD video. The resulting images are dense and atmospheric. Their prominent soundtracks are conceived specifically for each film in cooperation with different musicians. His works have been shown throughout Europe and the United States, including: the Hammer Museum, Los Angeles, CA (2005), the Miami Art Museum, Miami, FL; and the Witte de With in Rotterdam, The Netherlands .
Daniil Lebedev (Russia)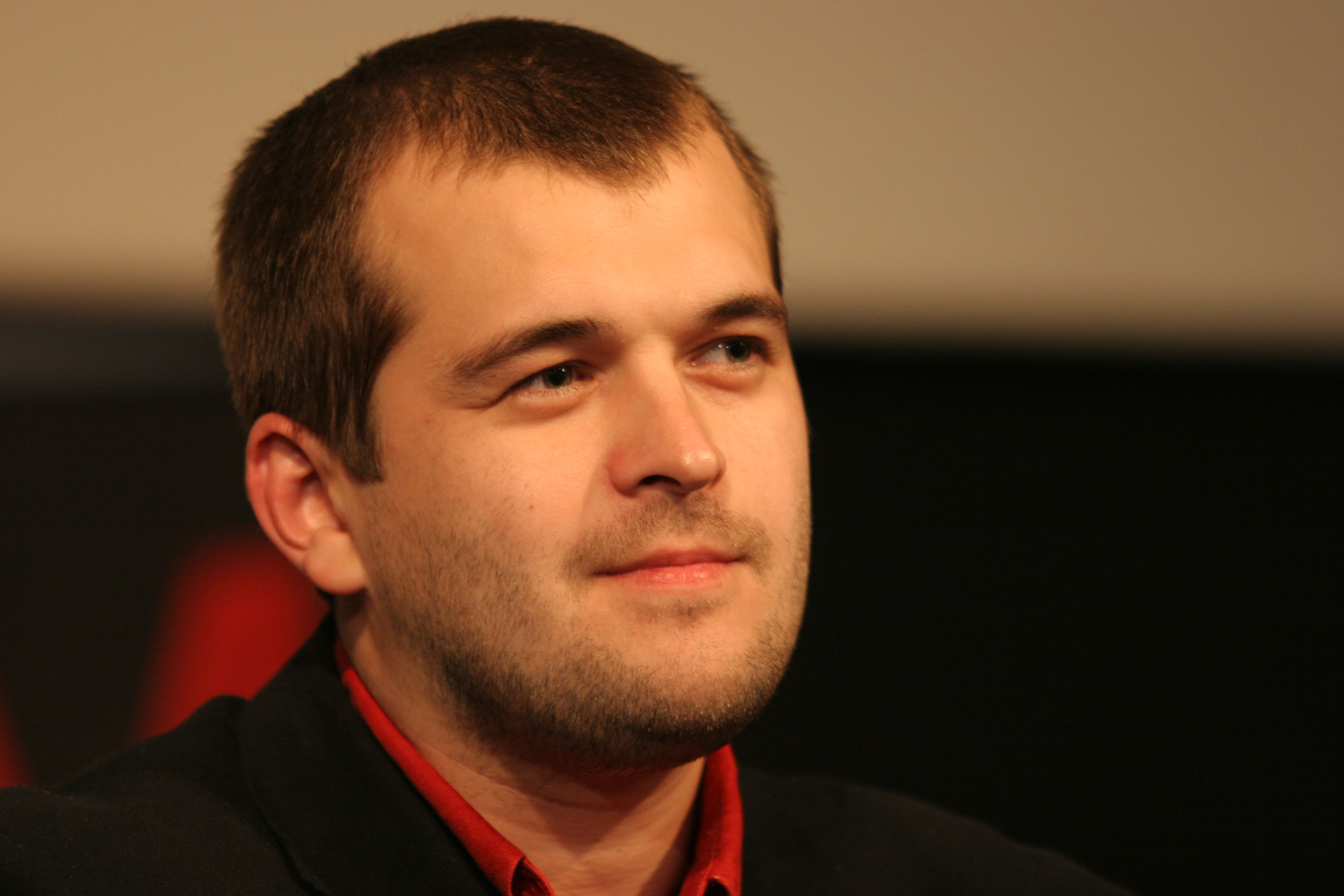 Artist, designer, producer and film director. As TV designer and art director has worked with various Russian TV channels. Cofounder of the Sinij Sup (Blue Soup) art group. As a member of Sinij Sup he has participated in numerous film and video festivals and exhibitions of contemporary art world-wide.
Nina Fisher, Maroan el Sani (Germany)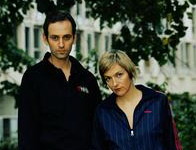 Nina Fischer and Maroan el Sani live and work in Berlin and Sapporo. The large number of international solo and group exhibitions they have participated in include Gwangju Biennale (1995 / 2002 / 2008), Istanbul Biennale (2007), Sydney Biennial (2002), Manifesta 4, Frankfurt (2002), Liverpool Biennial of Contemporary Art, (1999), "Tokyo-Berlin" Mori Art Museum, Tokyo / Neue Nationalgalerie, Berlin (2006). Tokyo Metropolitan Museum of Photography, 1998, (solo), Yamaguchi Center for Arts and Media, 2005, (solo), Stedelijk Museum Bureau Amsterdam, 2007 (solo), Galerie Eigen+Art, Leipzig, 2008 (solo).
Bertha Sichel (Spain)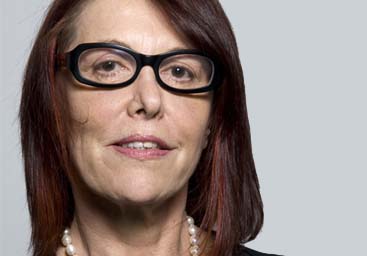 The director of the audio-visual department of the Reina Sofia museum, international art curator, researcher specialized in Media Arts, writer for art publications, consultant to foundations, cultural institutions, private and public collections on art acquisitions and exhibitions.
Yang Fudong (China)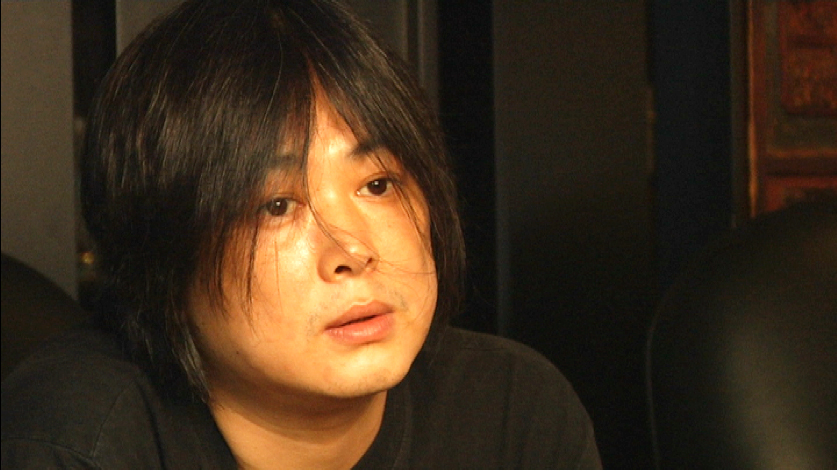 Yang Fudong was born in Beijing (b. 1971) and graduated from the China Academy of Fine Arts, Hangzhou. Filmmaker Yang Fudong has created some of the most staggeringly beautiful works of independent cinema to come out of China. Exquisitely framed and filmed in b&w 35 mm, Yang's work has an anachronistic feel, combining the lyricism of Chinese scroll painting, with the loose expressiveness of nouvelle vague, all mixed with the stark tableau of Jim Jarmusch whom Yang cites as something of an inspiration. His critically acclaimed films reflect on the conundrums of idealism and ideology.
Victor Miziano (Russia)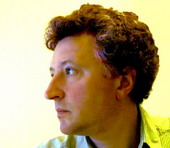 Victor Miziano is a respected expert on the contemporary art-stage, curator of multiple exhibitions and international biennales. One of the curators of the international biennale "Manifesta I" (1996), chief curator of the Russian pavilion at the Venetian biennales 1995, 2003, chief curator of the pavilion of Central Asia ("Achieve of current interest") at the 51st biennale in Vienna. Curator of the section "Moscow" at the 25th biennale in San-Paulo (2002). Since 1993 - editor-in-chief of "Khudozhestvennyi Zhurnal" /Artistic Magazine (Moscow). he is also an author of numerous articles and books on theory and practice in contemporary art.
Organized by:

The cultural and art centre "MediaArtLab"
MediaFest

The sites:

Cinema Centre at Krasnaya Presnya

Drouzhinnikovskaya, 15
Phone (499) 255-96-92,
(495) 605-73-06

"Hudozhestvenny" cinema

Arbatskaya sq., 14
Phone (495) 291-55-98

Sсhusev State Museum of Architecture (MUAR)

Vozdvizhenka, 5/25
Phone (495) 291-21-09

Garage Center for Contemporary Culture

Obraztsova, 19а
Phone (495) 645-05-20

Ravenscourt galleries

Gagarinskiy lane., 35
Phone (495) 221-22-18