News
9/06/2009
The final schedule of Media Forum screenings, lectures and events is published.
9/06/2009
The preliminary selection of works for the competition programme is finished. The list of twenty best works, according to the selection committee, has been published.
7/06/2009
Now you can see parts of video works from our programme's participants at Media Forum website.
18/05/2009
The final list of Jury 2009 is now announced.
12/05/2009
The information on the members of selection committee has been added.
10/05/2009
The admission of applications for this year competition programme is closed. The selection committee has set to work. The short-list is to be announced on June 10th.
MF Programme
«This Is How We Walk on the Moon» – videos by Johanna Billing (Sweden)
It is hard to say what interests the Swedish video artist Johann a Billing more - experimental music or dance, performance arts or social sciences. For one of her projects she invited the Stockholm art college graduates, young people of various professions, frequently clumsy and awkward, to rehearse an experimental dance together and watched the results.
For another project she sent local Edinburg musicians and freshwater sailors on their first ocean voyage accompanied by an ironic soundtrack of the same name, This Is How We Walk On The Moon. Johanna said this was caused by the fact that Edinburg is quite close to the sea yet the lives of most of the city's inhabitants are completely unconnected to the sea.
Another film of the artist, Project For a Revolution, is a tribute to a scene in "Zabriskie Point" by Michelangelo Antonioni, a key work to gain an isight on hippy culture and the events of May 1968, when enthusiasm and energy gave place to boredom and disilliusionment. A group of student in Billing's film sits tense and passive waiting for something that will never happen, trying to avoid communication and any emotional display.
In most of her looped works the artist concentrates the viewer's attention on those events that slip out of the ordinary and rule-regulated course of life, akward situations and moments od discord, instability and tension.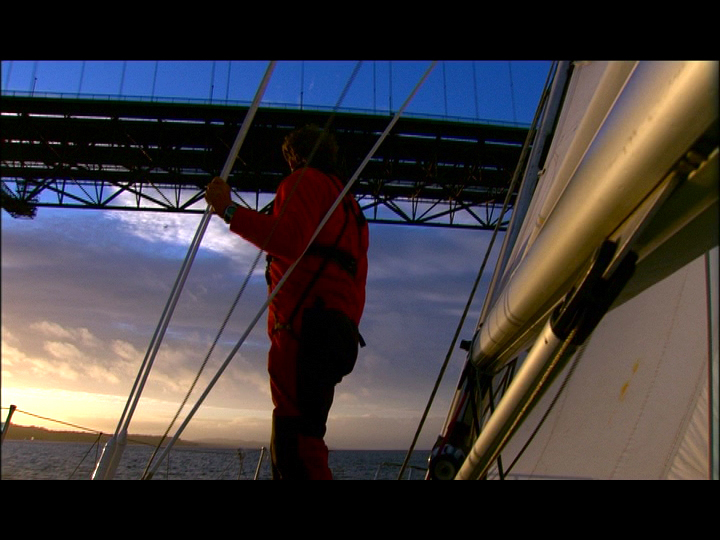 Organized by:

The cultural and art centre "MediaArtLab"
MediaFest

The sites:

Cinema Centre at Krasnaya Presnya

Drouzhinnikovskaya, 15
Phone (499) 255-96-92,
(495) 605-73-06

"Hudozhestvenny" cinema

Arbatskaya sq., 14
Phone (495) 291-55-98

Sсhusev State Museum of Architecture (MUAR)

Vozdvizhenka, 5/25
Phone (495) 291-21-09

Garage Center for Contemporary Culture

Obraztsova, 19а
Phone (495) 645-05-20

Ravenscourt galleries

Gagarinskiy lane., 35
Phone (495) 221-22-18